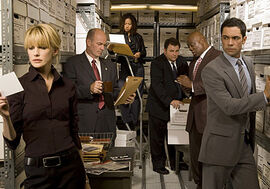 New York Diary (20-8): Audio in Time of Cholera (Corona)
During these

trying

times most audiophiles, usually a group with some spare money,

likely of higher social-economic status (and so can work from home),

have it better than a lot of people, and that is our blessing. I wish you all well. As a retired health professional, believe me when I tell you it is in your interest and your duty to practice social distancing. It is also time to appreciate

all the people

who face higher risks in order to

serv

e

us. Hospital personnel go without saying, but all the people doing delivery and manning stores, like supermarkets and pharmacies, that are vital to our lives. I appreciate the liquor stores staying open and I appreciate the doormen and staff in my building. Take Manhattan as an example, a lot of people doing these jobs cannot afford to live in Manhattan, instead

living in the outer boroughs and have to brave the subway everyday.
I'd like to brief our regular readers as to what is happening here. It has been pretty quiet for good reasons. A few days ago, I got too smart for my own good. Thinking it was a malware I deleted something and irreparably crippled the

browser

of my 2012 Macbook Pro. I don't like to do things on my phone (iPhone 5S) and so resurrected an ancient Dell laptop that is now running on Windows XP as I type.

Y

es, vintage computing. This won't last long. I am borrowing a better computer soon and am investigating how to go on. As for mrgoodsound, he is working feverishly from home.

At the behest of Andy, my

friends and I have

long

suspended home visits so there is little to report

.
During these times I watch quite a bit of news, including the daily live briefing of governor Cuomo. I only have free TV,

and

there is not that much else to choose from, but there are

some nice

programs. The Movies TV Channel

(5.2 in NYC)

only plays old movies, which suits me just fine. I just finished watching the 1956 Giant, and what a magnificent film it is! Despite its c

o

nsiderable length, control of the narrative is absolute. And what a cast

!

In the supporting roles is one of my favorite actresses, Carroll Baker, and you will also find a very young Dennis Hopper. Highly recommended. And then everyday at 3 and 4 pm, I watch two episodes of one of my favorite TV series, Cold Case, on Start TV (2.2 in NYC). This old CBS series had great production value, and superb acting. I particularly love the episodes that feature cold cases from the 40's and 50's. Vintage, you bet, but great

stuff

.
The news the other day featured the blues singer Keb' Mo', who is familiar to audiophiles, singing America

the

Beautiful. The youtube below is from a 2016 performance at the White House

.